Aren't we lucky that suede is back? This incredible fabric which has the ability to stand on its own and still manage to instill glamour is set to be fall's biggest trend. It's also got to be my favourite of the 70's throwback set purely because of its potential to create interesting, winning combinations with such simplicity.
We are seeing suede in all forms: A-line mini's, midi's, trenches, knee highs and accessories, so there is plenty to work with. It's just a question of how to work it and hopefully this article will help you out in that area.
1. The mini A-line
I have to start with the A-line skirt because I am in love with all the shapes, lengths and shades of brown, nude and taupe they seem to come in. The one rule I would suggest to follow has to be that less is more. Black/white basics will do the trick and if you do want to dress it up it'll be all about the detailing and textures. Try mixing things up with chiffon, silks, frills, fringing and button down fronts.
newlook.com
glamour.com
shopstyle
2. Tailored shorts

If you're a shorts kind of girl, tuck in a classic blouse and belt up! Accessorise with floppy felt hats and statement belts and layer up with cardigans, longline blazers or a trench for the full look. To soften up the look, add metallic jewelry, a stylish black bag and buckle ankle boots.
glamradar.com
thefashiontag.com
3. Trench/coat
Whether it be a real or faux suede coat, boy will it polish up any outfit. There's really no end to what you can pair it up with but you want to balance the colours to make sure you don't go overboard whilst still looking effortless. If you don't want to break the bank, New Look's premium selection is offering suede for under £100 (well, £99.99 to be precise but a very justified spend).
For a classic, sleek work appropriate outfit I would swap the boots below for a pointed pair of black heels.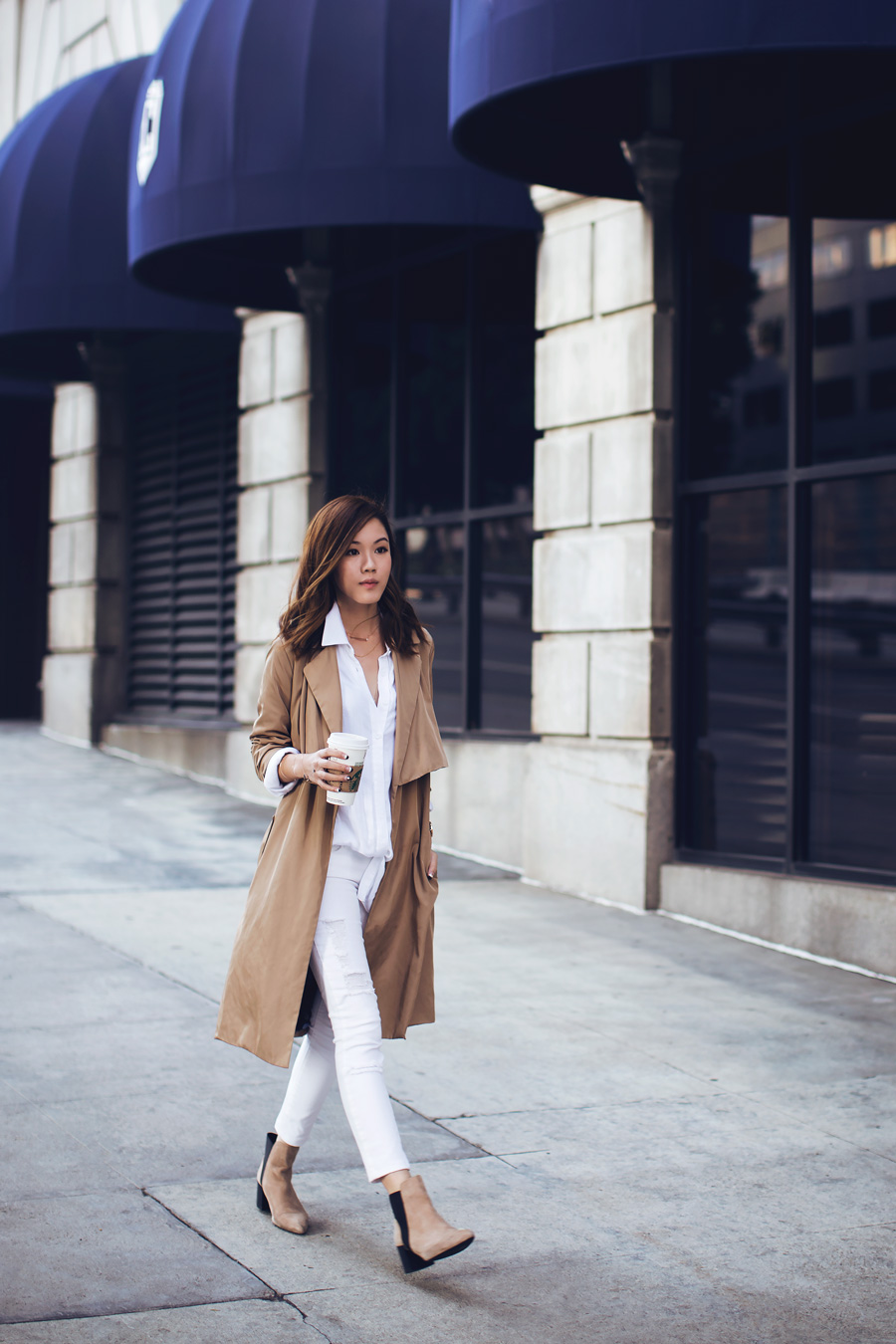 lolobu.com
justthedesign.com
4. Knee high Boots
Knee high boots just shouts stylish and sexy - p
erfect with roll necked jumper dresses, flaring skirts and bare legs/sheer tights. To get it right, you have to master the layering and lengths of each piece. Experiment frequently to find the perfect balance, for example I like to wear a longline coat, just falling above the knee, with a mini length skirt to create a taller silhouette. Try adding a faux fur scarf or gilet to look super glamourous.
cocorosa.com
fashiontag.com